So, recently I found Umineko Sims skins on a japanese site and it seems no one knew about this yet. I've been playing this game for like 4 days straight without stopping LMAO. Anyways, I wanted to share this with the community with a tutorial because the setup is harder than normal for lack of english.
First of all, I want to give credit to
frankyhouse
for making the skins! They did an excellent job 8D
To do this, you're gonna need the Sims 1. I'm sure you guys can figure out how to get the Sims 1.. by buying it! Uh.. or you can use..other methods if you know what I mean. Also, I'm not sure if the Sims 2 is compatible with these skins, but you can try. You're gonna need winrar or 7-zip or any other extracting program.
1. Download the skins
here
Once you get to the site, click うみねこSIM
Click DL on the bar and navigate to キャラスキンDL。 Click it.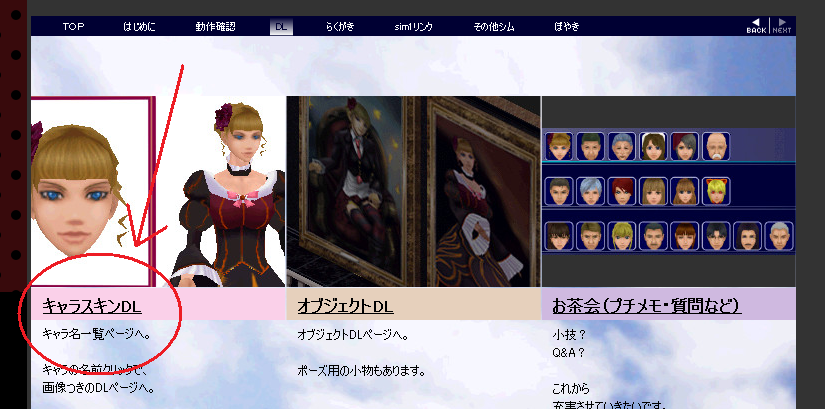 Now once you click this, you're gonna be overwhlemed with their names. Scroll to the bottom and click the very last download link in the middle column.
This should open a .zip file you need to download.
2. Once the download has finished, extract the file into your skins folder in the Sims. It should be in the Maxis folder in your program files. Click Game Data then the skins folder.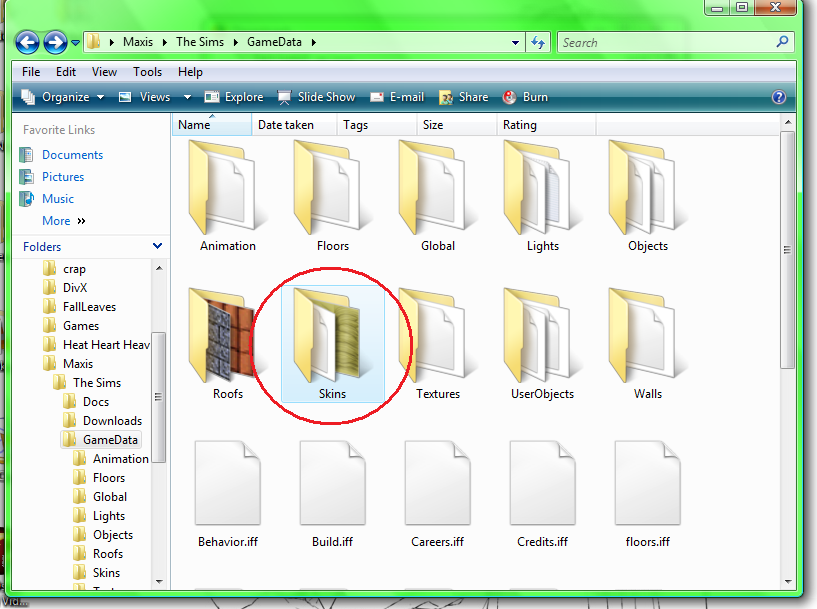 Technically you can extract it anywhere since we're gonna copy and paste the contents inside the folder. I recommend extracting in the skin folder though because you can try using the skins and see if it works! If they don't show up when clicking the arrows customizing the character, keep reading.
3. Copy and paste all of the contents into the skins folder. Inside your skins folder, it should now look like this: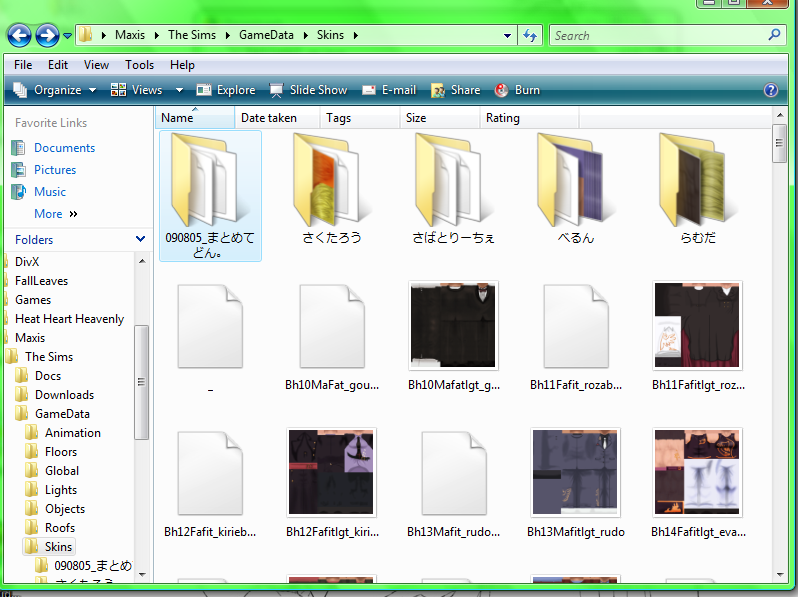 Don't mind those other folders as those are extra characters I downloaded.
Now it should work. When customizing your characters, you should be able to see the skins!
When you want to download separate characters, just repeat steps 2 and 3. There's also objects (like the maid) at the same download site and the Beatrice portraits. I haven't been able to figure out how most objects work though and I can't seem to use the portrait.
This is what you get 8D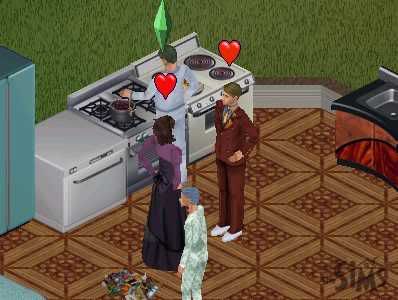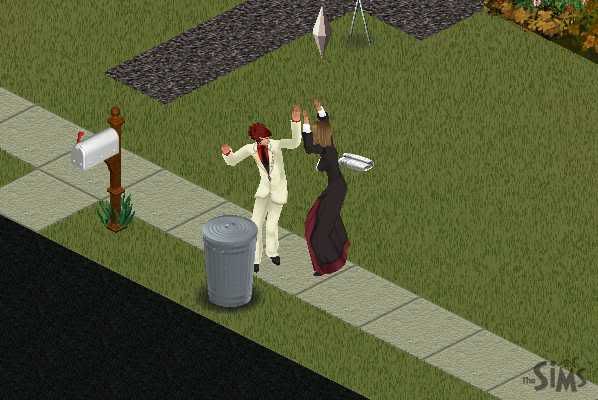 Have fun everyone! :) I wasn't sure what tags to use... so please correct me if you need to, mods.